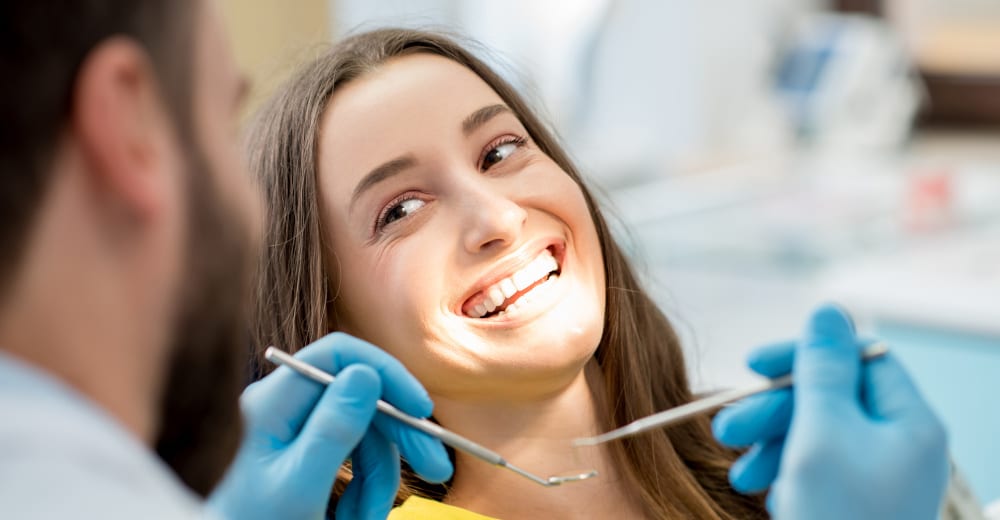 Expert Dental Exams & Teeth Cleanings in Rincon, GA
Your Smile Says a Lot About You. Shouldn't It Be Saying Something Great?
Your long-term oral health starts with regular dental checkups and teeth cleanings. These dental exams provide our dentists with the opportunity to not only remove any plague and tarter buildup that at-home solutions cannot remove, but can also allow our team to spot any decay or disease. The dentists at iHeart Dental are dedicated to helping you to preserve your smile for years to come. As an added bonus, iHeart Dental also provides affordable dental cleanings at prices that are better than many of our competitors. Schedule your next dental checkup with our team of dental experts and keep your smile looking naturally beautiful.
Your Comfort Matters to Us
At iHeart Dental, we go above and beyond for our patients. We understand that visiting the dentist for a teeth cleaning and a dental exam can cause many patients anxiety. As a result, our approach to teeth cleanings is gentle and understanding to your needs. We want our patients to not only have beautiful smiles, but also feel relaxed enough to maintain that smile.
The Importance of Regular Dental Cleanings
Good dental health is a combination of proper daily maintenance (brushing and flossing) along with regular visits for professional dental cleanings. Regular teeth cleanings and dental exams can not only help prevent long-term complications, but can also improve your smile and oral health.
The Benefits of Regular Teeth Cleanings and Dental Exams
There are a multitude of benefits that come from regular dental cleanings and exams. Regular checkups with your dentist can help:
Whiten Your Smile
Boost Your Overall Health
Prevent cavities
Improve bad breath
Detect early oral diseases and cancer
Our Dental Cleaning & Exams Services in Rincon, GA
The American Dental Association recommends a teeth cleaning done by a dental health professional at least every 3 to 6 months, depending on the condition of the gum health. Our dental exams and cleanings usually take about an hour to an hour and a half depending on the condition of your gums and teeth. During your checkup and teeth cleaning our team of professionals will:
Exam Your Gums and Teeth for Signs of Disease & Decay
Perform an Oral Cancer Screening
Take X-Rays
Remove Plaque and Tartar Buildup
Professionally Floss In-Between your Teeth
Provide You with an Action Plan for Any Additional Necessary Treatment
A Smile is the Key to Everybody's Heart
We are dedicated to providing the highest-level dental care in a comfortable and relaxed setting while giving love, compassion, and respect for our patients and their dental needs leading to a healthier smile.
What Happens When You Don't Schedule a Professional Teeth Cleaning
The consequences of not scheduling regular teeth cleanings and dental exams are no smiling matter. There are multiple complications that can occur if you do not visit you dentist regularly. One complication to not maintaining proper oral hygiene and care is cavities. Cavities are painful places on your teeth where decay has eaten through the enamel and exposed a tooth's root. Diseased, crooked or missing teeth or a misshapen jaw can also:
interfere with your speech
make chewing your food properly difficult and painful
lead to expensive corrective procedures
Another complication of poor oral health is gum disease, which can be mild in the initial stages, but lead to much more severe problems if untreated. Research has also linked periodontal disease to significant health problems, as well. Gum disease or periodontal disease may cause:
loss of teeth
infections
heart complications
strokes
diabetes complications
respiratory issues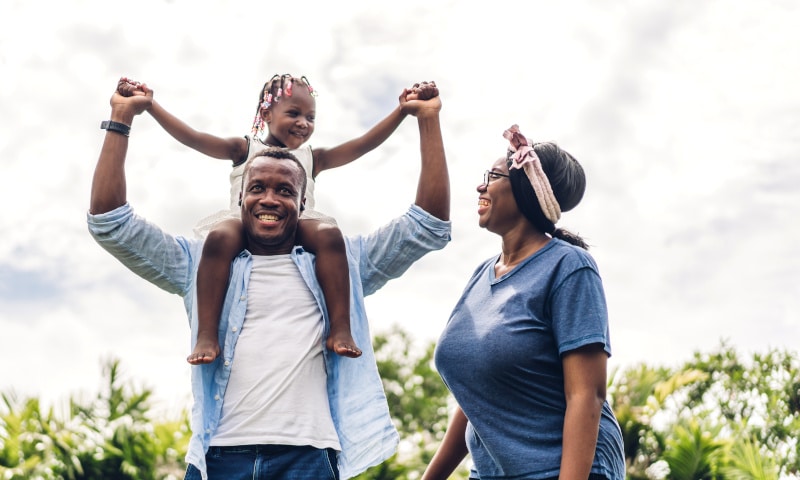 Ready to Keep Your Smile Looking Pristine?
Professional dental cleanings and exams are critical to maintaining your smile. We offer multiple affordable dental cleaning options for patients with and without dental insurance, including our iHeart Dental Savings Club for patients who do not have coverage. Call our office in Rincon, GA at (912) 499-1133 or contact us online to schedule your next dental checkup and keep your smile bright and shiny for years to come.