Your smile is the first thing people notice when they meet you. It can make an impression that lasts. A healthy and appealing smile is essential to developing confidence in your interactions with others and the outside world. At
iHeart Dental
in Rincon, Georgia, we are committed to helping our patients achieve the healthy smile they have always wanted.
How Can Someone's Smile Be Improved?
 Your smile affects your self-confidence and how others perceive and even treat you. However, there are some ways in which you can improve your smile, such as:
Braces:

These are clear plastic brackets, removable aligners, or "invisible braces" that can straighten misaligned teeth.

Invisalign:

They are medical-grade plastic mouthpieces made to order and press on teeth to move them into the proper position.

Crowns:

Crowns can secure bridges, prevent a weak tooth from breaking, or repair a broken tooth.

Teeth Whitening:

Several teeth-whitening solutions include eating healthy, using certain dental products, or visiting your dentist for whitening.

Veneers:

Veneers are thin, tooth-colored shells designed to cover the front of teeth. They are created to resemble your natural teeth using a mouth model.

Bridges:

These are false teeth made to resemble the form and performance of natural teeth closely.

Dental Implants:

They replace your entire tooth from root to crown. 
What Are the Benefits of Having a Straighter Smile?
Cosmetic dentistry procedures are in place to improve the appearance of your teeth. Dental services can treat tooth decay, gum line, crooked teeth, and other dental issues. Having a straight smile has many advantages, including:
Healthier Oral Hygiene and Health:

Straighter teeth are much easier to keep clean, which significantly aids in preventing gum disease. It is much harder to eliminate lingering bacteria that cause gum disease. Tooth loss results from severe gum disease and recession if unchecked and untreated.

Prevention of Cavities:

Food particles have many more places to get stuck when teeth are crooked, and straighter teeth are easy to clean and floss in-between spaces, preventing cavities.

More Confidence:

A good smile boosts your confidence. With a healthy smile, you can talk to peers with improved self-esteem. 

Preventing Bad Breath:

A straighter smile makes it easy to clean and floss your teeth, preventing dirt, bacteria build-up, and bad breath. 
What Cosmetic Services are Offered at iHeart Dental?
At iHeart Dental, we offer several cosmetic dentistry services to ensure we restore and maintain your smile, such as:
Porcelain Veneers:

Porcelain veneers may be a great way to improve your smile significantly. These tiny tooth coverings are made to fit each tooth precisely, giving the smile of a model.

3D-Printed iHeart Aligners:

This is an ideal method for adults who want to correct minor to moderate tooth alignment issues without using conventional braces, veneers, or crowns.

Teeth Whitening:

Brightening your smile is the easiest way to restore your smile. Our teeth whitening procedures will make you appear younger, healthier, and more attractive. Whether you choose in-office or even at-home for whitening, our team will help you look much better.
Let iHeart Take Care of Your Teeth.
Our cosmetic dental procedures can help improve the appearance of teeth and help you achieve excellent results. As an oral health solution, our dental office wants you to have the beautiful smile you have always dreamed of. Our friendly and professional team is dedicated to finding an effective way to deal with any cosmetic issue and leave you with a great smile. Contact our office today to schedule your next cosmetic treatment appointment.
Misty M. Seale, DMD
Dr. Misty M. Seale, DMD, a graduate of the Medical College of Georgia, specializes in general, preventative, restorative, and cosmetic dentistry and is the proud owner of iHeart Dental. Her practice emphasizes comfort, convenience, and personalized patient care, providing a cozy environment that feels like a home away from home. Outside of her passion for dentistry, Dr. Seale enjoys spending time with her family, camping, and Jeeping.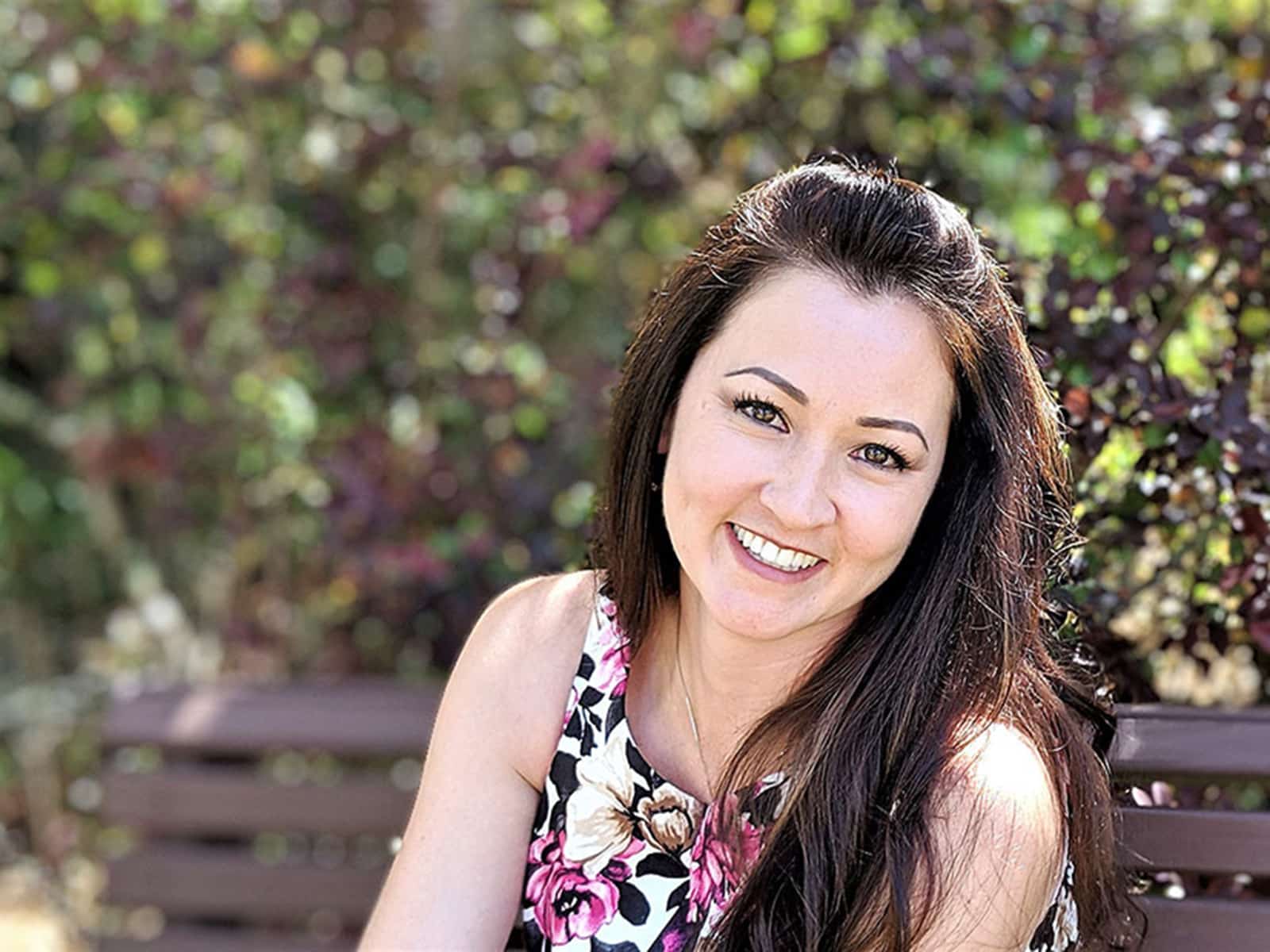 A Smile is the Key to Everybody's Heart
We are dedicated to providing the highest-level dental care in a comfortable and relaxed setting while giving love, compassion, and respect for our patients and their dental needs leading to a healthier smile.