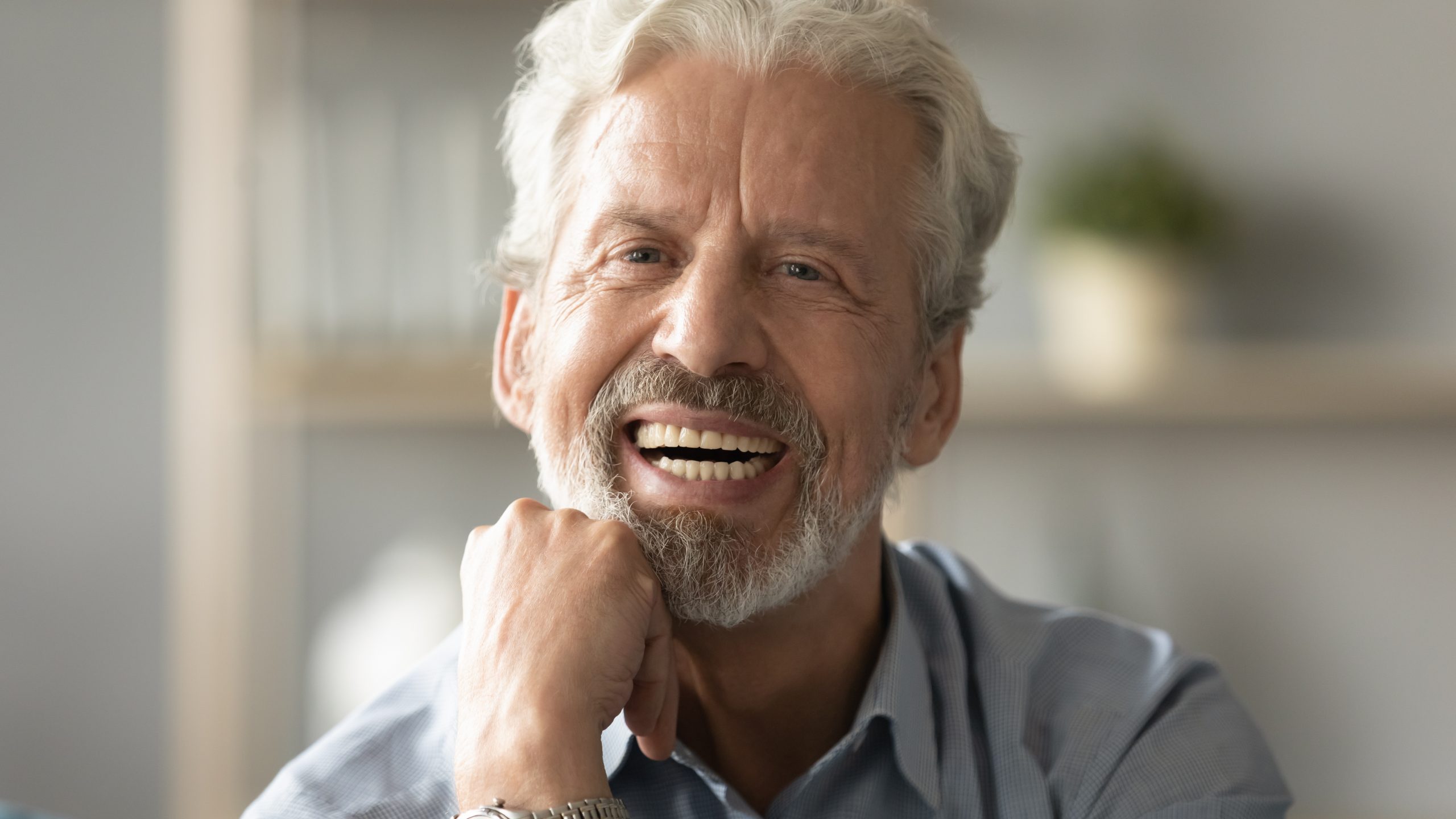 Traditional Affordable Dentures in Rincon
Tooth loss is no fun for anyone. It can cause you discomfort when you eat, affect how you speak, cause your face to sag and age, and affect your smile and self-confidence. Luckily, dentures replace your teeth, restoring functionality and improving your smile. 
 At iHeart Dental, we design functional, form-fitting, and fully customized traditional dentures that look realistic and natural. When designing your dentures, our talented dentist Dr. Misty Seale and her exceptional team will consider details like the size and shape of your facial features, the natural shade of your teeth, and your skin tone. Once your dentures are in place, it will be nearly impossible to tell the difference!
What are Traditional Dentures? 
Traditional dentures are removable replacements for missing teeth and surrounding tissues. They are designed to restore function and appearance lost or impacted by tooth loss. There are two types of traditional dentures: partial and complete.
Partial dentures

: These are used when you have lost some of your teeth but still have an adequate number of healthy teeth, for example, if you are missing all of your molars but still have your incisors. The replacement teeth blend in perfectly with your other teeth. A partial denture fills in the spaces created by missing teeth and prevents other teeth from changing position. 

Complete dentures:

 Full dentures replace all the teeth in the upper or lower jaw. Generally, we will wait until after you have healed from having your teeth removed before designing a complete denture for you to wear.   
Generally, we will scan and design the denture prosthesis before extracting all the teeth, so that after surgery, you will walk out with a beautiful smile instead of being without teeth for a long time.  This method is better on the patient regarding esthetics, function and compliance.  There are instances where we have to extract the teeth first, then design the prosthesis but generally we like to have the dentures made first.
If you have recently had tooth extraction due to advanced decay or gum disease or an accident or injury to your mouth, we may recommend dentures as a false teeth replacement option. 
What are the Benefits of Traditional Dentures?
Having your missing teeth replaced by traditional dentures offers several benefits, including:
Improved ability to bite and chew

: Traditional dentures make it possible to eat the foods you love, which may be difficult to chew if you are missing several or all of your teeth.

Improved speech

: Dentures allow you to speak more clearly, providing a place for you to rest your tongue when making certain sounds.

Helps maintain a healthy facial structure

: Since your teeth provide shape and tone to your cheeks, tooth loss will make them appear sunken, making you look older. That's because your jaw begins to lose bone density, shrink, and atrophy, diminishing your face. Dentures help fill out your face, restoring your normal appearance.

Convenient

: Traditional dentures are removable for added convenience. They can also be delivered the same day, unlike implant-supported dentures, which can take up to 12 weeks to complete fabrication.

Cost-effective

: Traditional dentures are relatively affordable than implant-supported dentures because there's no surgery involved. 

Improved smile and self-confidence

: Most importantly, a set of dentures can do wonders to restore the confidence that comes from showing off a bright, winning smile.
How Do Traditional Dentures Work?
Traditional dentures replace all of your missing teeth and sit right over your jaw bone. A gum-colored base fits over your gums – the lower denture base is shaped like a horseshoe to accommodate your tongue, while the upper denture base covers the roof of your mouth. Complete dentures rely on suction to stay in place, but you may need to use denture adhesive or denture cement to enhance retention, stability, and bite force. On the other hand, a partial denture is held in place using clasps that fit around your healthy teeth.
Traditional dentures are customized to fit your mouth perfectly. We take impressions of your mouth and jaw and send them to our dental laboratory for fabrication. Once your dentures are ready, we make adjustments to ensure a perfect fit that will look most natural.
A Smile is the Key to Everybody's Heart
We are dedicated to providing the highest-level dental care in a comfortable and relaxed setting while giving love, compassion, and respect for our patients and their dental needs leading to a healthier smile.
How Long Do Traditional Dentures Last?
With proper care, your dentures will last for 10 – 15 years though you should come and see Dr. Misty Seale at least once a year to have their fit evaluated and adjusted. That's because your mouth naturally changes as you age, causing your dentures to feel loose or insecure if you don't have them refitted.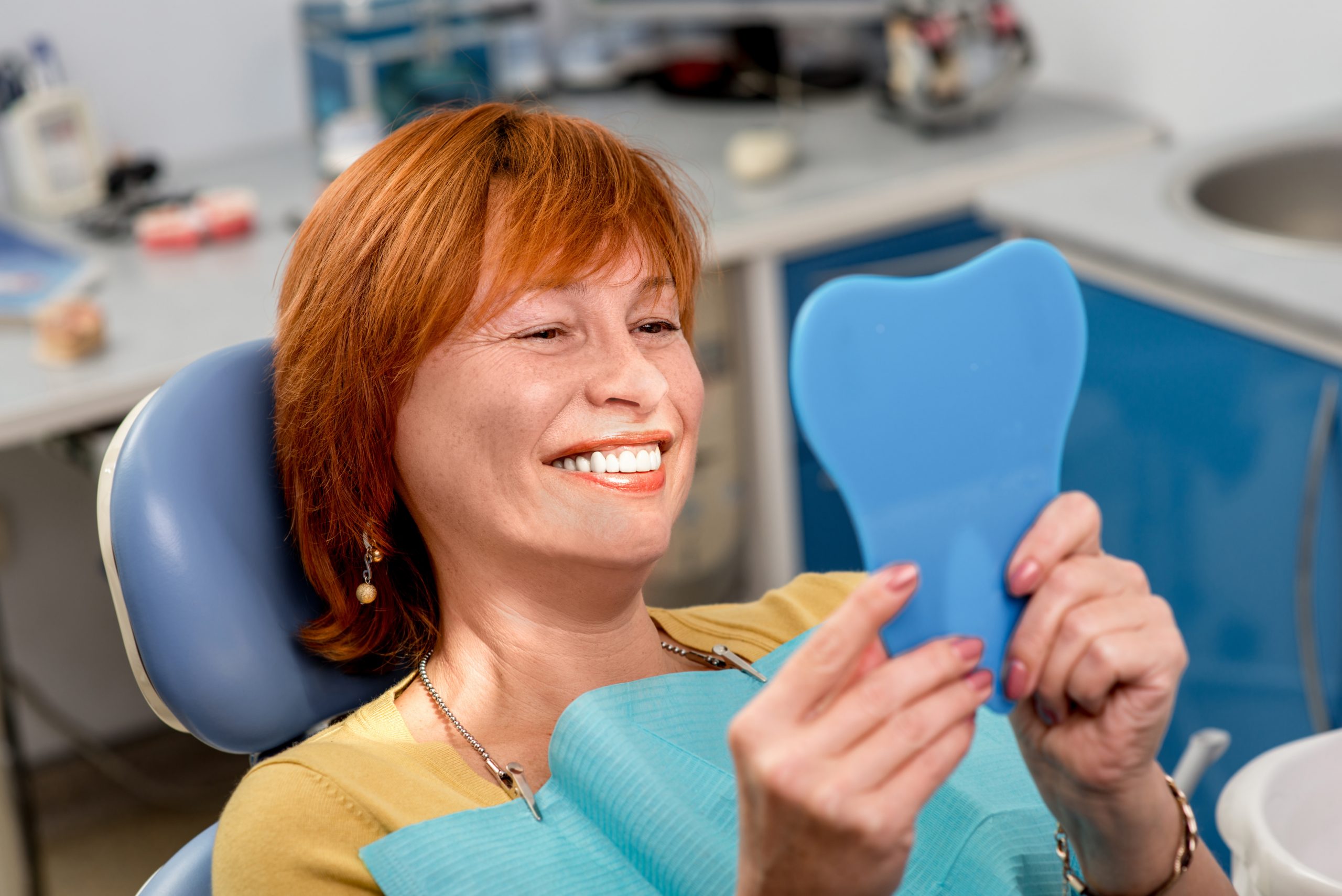 What is the cost of dentures?
Denture dentistry fees vary widely based on many factors, including the complexity of your particular treatment and the time required to accomplish the treatment. Typically, dental insurance covers some or all of the cost of dentures. For more information on what your dental insurance plan covers, please contact our office.
Contact Us Today!
If you're missing multiple teeth, affordable traditional dentures are a safe way of replacing them. Dr. Misty Seale and the experienced team at iHeart Dental will design a customized, natural-looking denture appliance for you, allowing you to smile and speak with confidence once again. Contact us today to schedule an appointment.