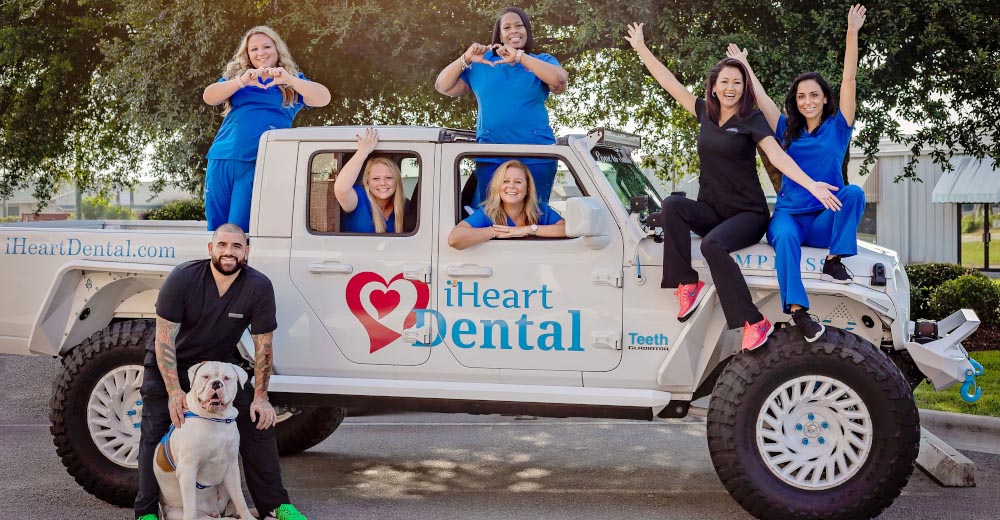 Meet the iHeart Dental Team!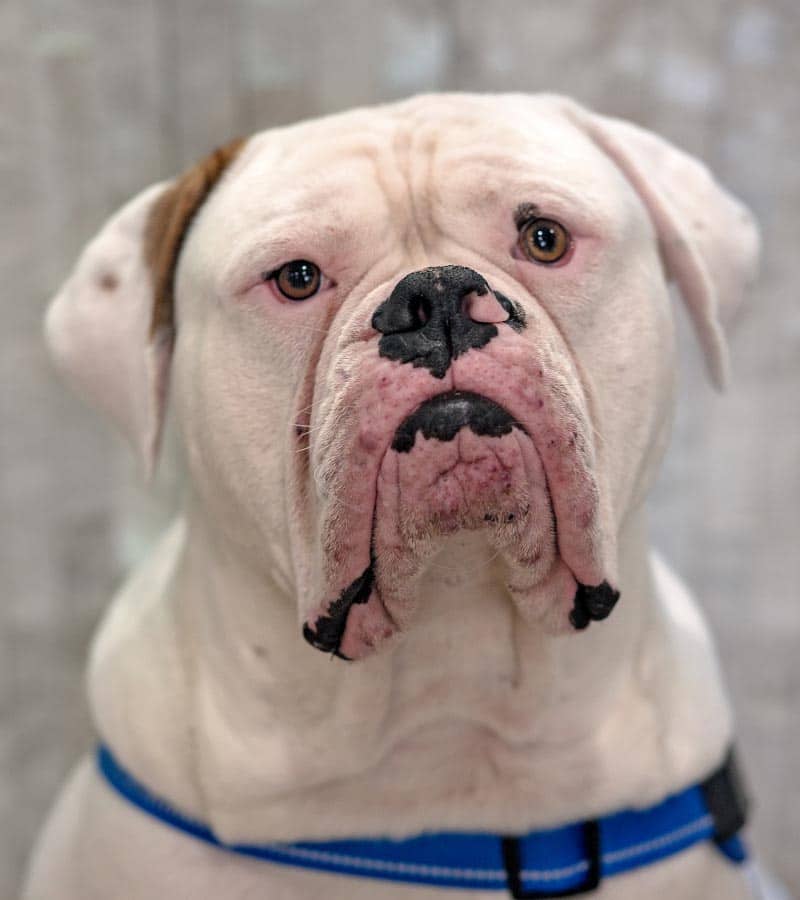 Apollo Henry the 8th Perez
1 yr dental experience
Apollo was born Dec 8, 2018.  He was born special, being the last (8th) born pup and one of the smallest in the litter.  Over time, he grew bigger and bigger and his heart grew bigger and bigger as well.  Surprisingly, he ended up being the biggest one out of the litter. Now at 150 lbs, he is a certified service dog, trained at helping people with anxiety during their dental appointments.  He truly loves what he does and loves helping patients.  Patients also request him for their dental appointments.
"Dogs leave paw prints on your heart."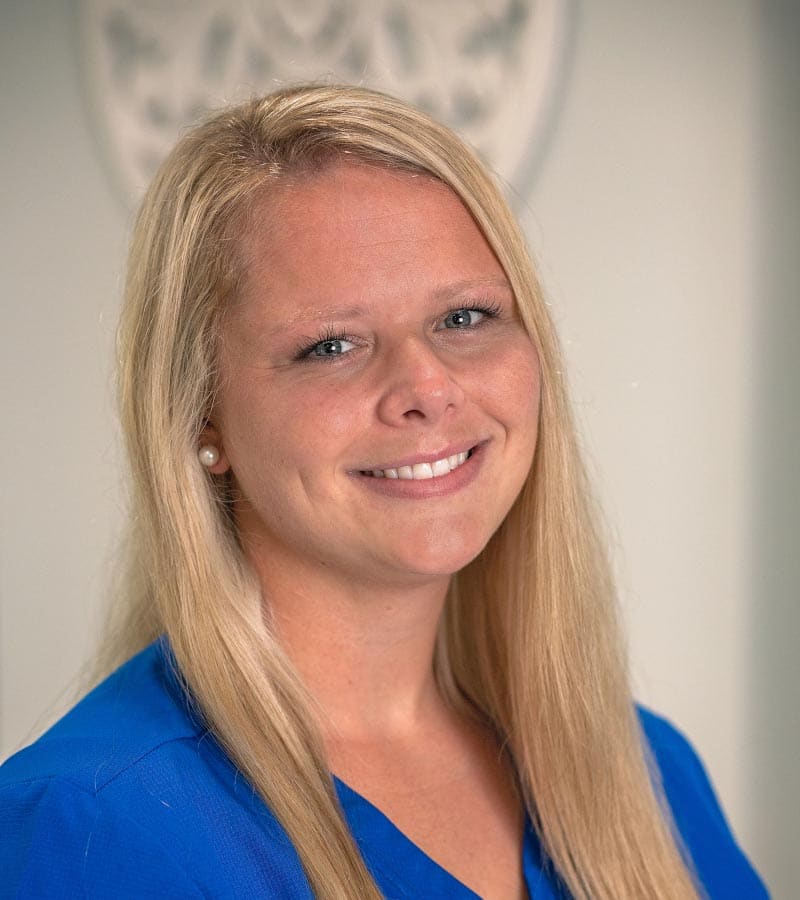 Kristina Boerger
8 years of dental experience
I actually got into dental accidentally, I was looking for a job after I graduated high school and thought I was going to school for nursing, my sister worked at a dental office and she got me a front desk job at the place and from then on I just grew to love teeth and everything dental. So I then decided to go to school for dental hygiene and here I am!! I have been in the dental field for 8 years and I've loved every minute of it. I love being a hygienist because I love meeting new people everyday and helping people get their teeth as clean as possible! I love teeth so much I love teaching others about their teeth!!
The meaning of life is to find your gift. The purpose of life is to give it away.- William Shakespeare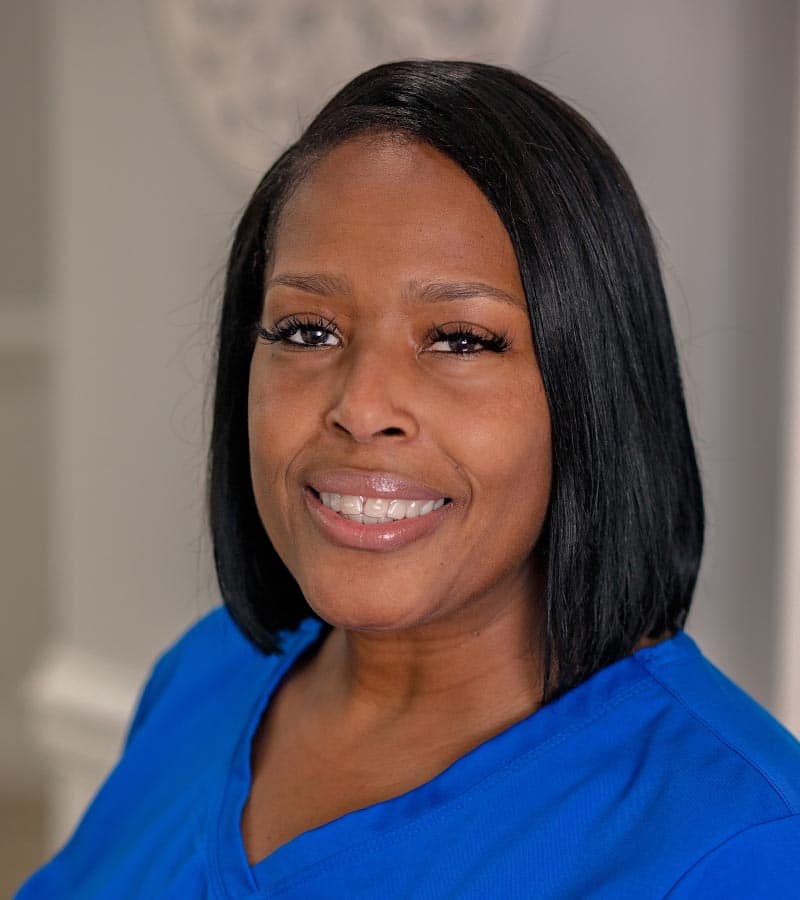 Lesley Grubbs
32 years of dental experience
I am a Daughter, Mom to one daughter, Grandmother to two, Sister, Aunt, Niece, Cousin, and a friend.
I actually got into Dental on accident, I went to sign up for surgical technology and the class was full, and I knew that if I sat out and waited 6 months that chances of going back to school right away were slim because I had a daughter to care for and just then one of the advisors suggested dental and I immediately gave her a look like WHAT?????? and who would have thought 32 years later I'm still here. I love what I do because I get to meet people of all colors, creeds, dominations and professional backgrounds and we have at least one thing in common and that's teeth. I must say that I have met some phenomenal people, and when we can turn a frown into a smile, calm fears and anxiety to relaxing and loving to come to the dentist because you feel at home, and some can go from being a shy person who doesn't like to smile into the person that can't stop smiling now that's the best feeling ever!!! To know that you made a difference… Although some of our patients say "It's the snack bar we offer!!" lol!!
After living life during and through a pandemic, things I used to value are not that important, the things that I valued the least are now the most important so I say "Dance like no one is watching and sing like no one is listening, Love like you've never been hurt and most of all live like heaven is right here on earth" Just Live!!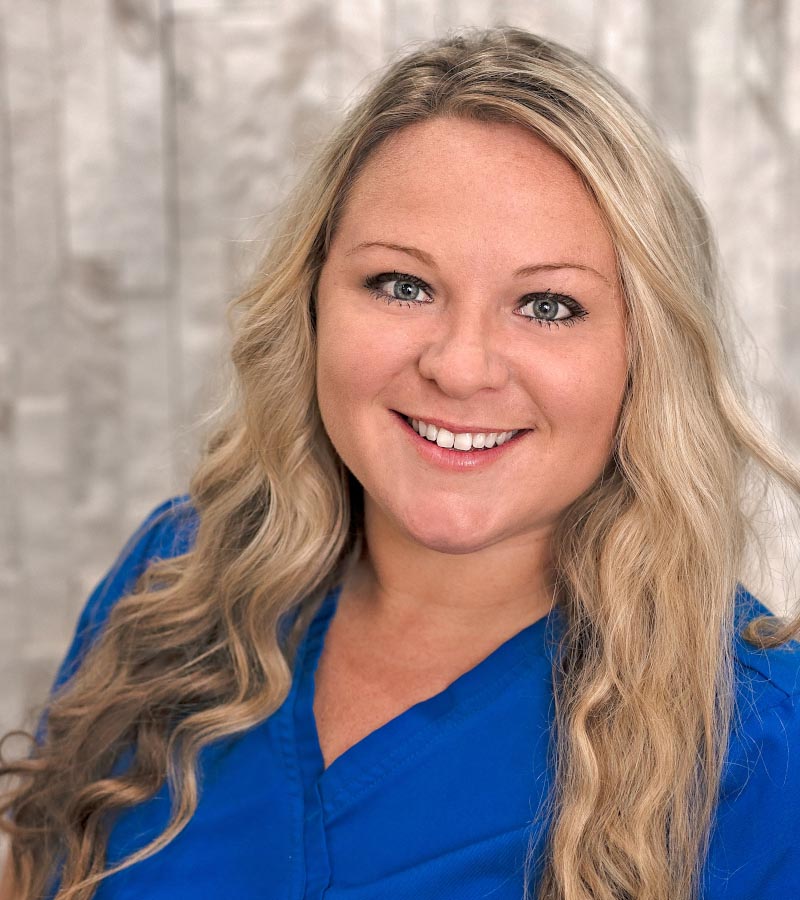 Brittney Black
10 years of dental experience
My journey into dentistry started ten years ago. I made the decision to go back to school due to uncertainties in life. While contemplating what field of study, I thought to myself the first thing I notice about a person is their smile and teeth. This is what made me decide to enter the field of dentistry as a Dentist Assistant. I wanted to help people be comfortable and have a reason to smile. What  I love best about my job is the way a positive experience in the dental office can change someone's life. From dental anxiety to confidence in their smile. I love that I can help people achieve this. Patients are number one to me! While not at work, I enjoy going to the beach,  kayaking, fishing and spending time with my family, friends, and my husband, Clint with our precious fur babies.
"Be your own reason to smile."
A Smile is the Key to Everybody's Heart
We are dedicated to providing the highest-level dental care in a comfortable and relaxed setting while giving love, compassion, and respect for our patients and their dental needs leading to a healthier smile.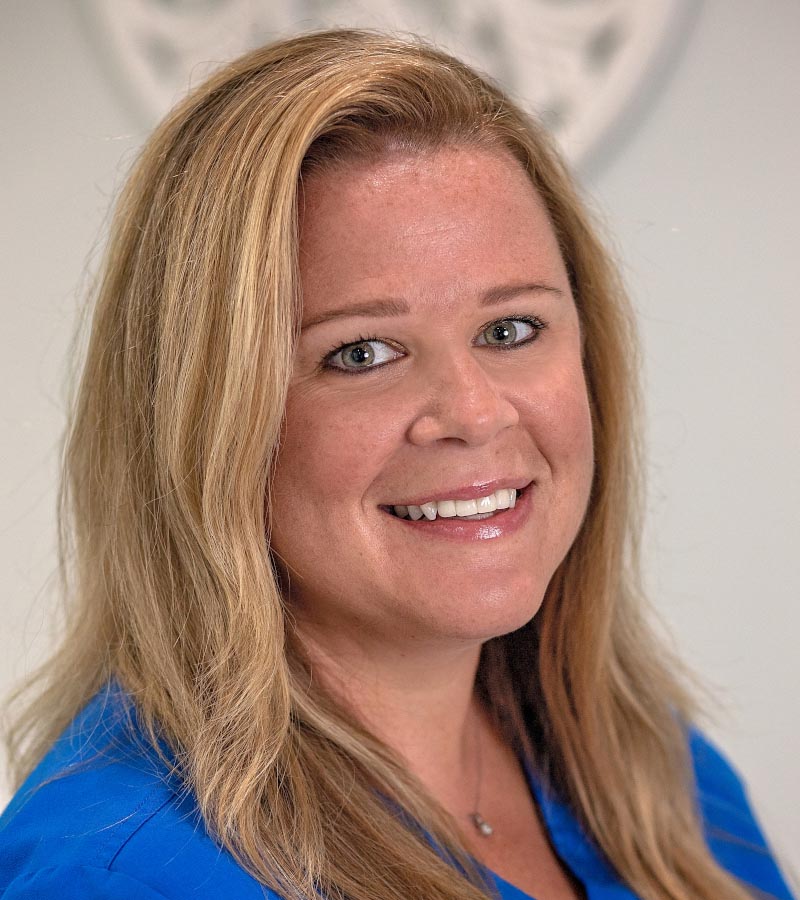 Megan Fowler
18 years of dental experience
I needed a solid career path with room to grow so I started at the front desk of a large pediatric dental practice. Around 2 years later I moved to the back where I fell in love with assisting. I love assisting and helping patients through the highs and lows of dental treatments. My goal is to help make every patient's day better and give them a positive dental experience.
"Be the reason someone smiles today"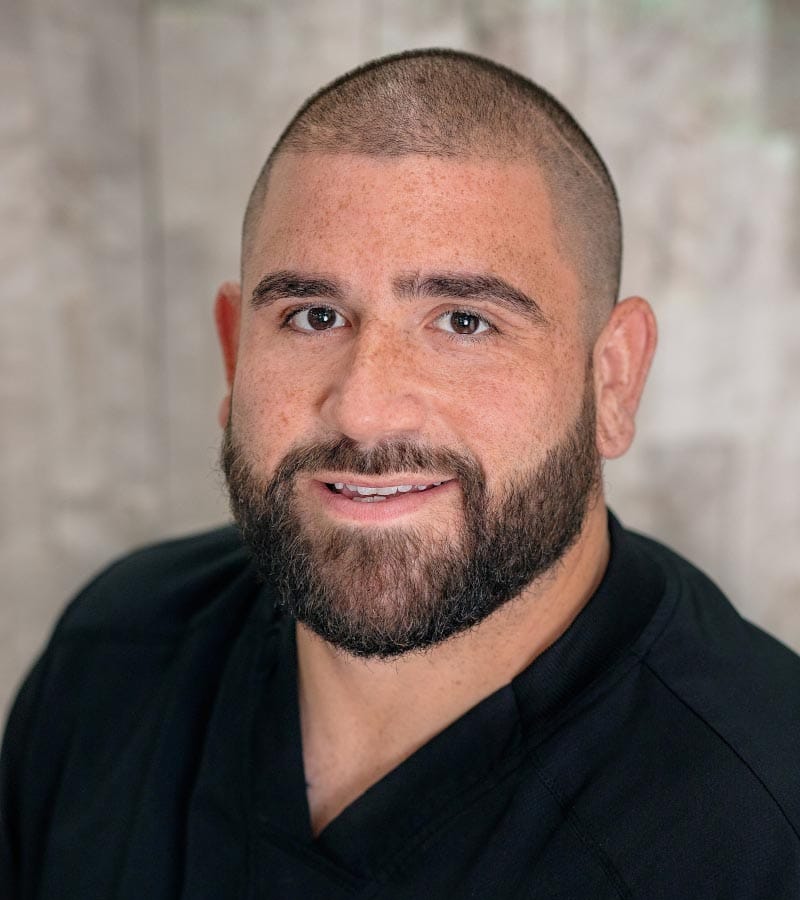 Erich Perez
6 years of dental experience
To me dentistry is fun and fulfilling in many ways. I got into dental the day I met my wife. I was fascinated with what dentistry entails and the wide range of specialties and niches to go into.  I attended all the seminars and workshops that my wife attended such as the Hinman Dental Convention, Spear Education Seminars, and Dental Symposiums.  I Immediately gravitated toward the lab side of dentistry because I love building and sculpting with my hands.  I love the digital side of dentistry as well.  I'm very tech savvy and digital dentistry is an exciting, innovative concept that many dental practices are not practicing because it may be too challenging or intimidating.  I thoroughly enjoy and welcome it!  I also enjoy doing marketing as well.   I love the impact I have with my patients, changing their lives for the better one smile at a time. 
"The only way evil prevails is for good men to do nothing."