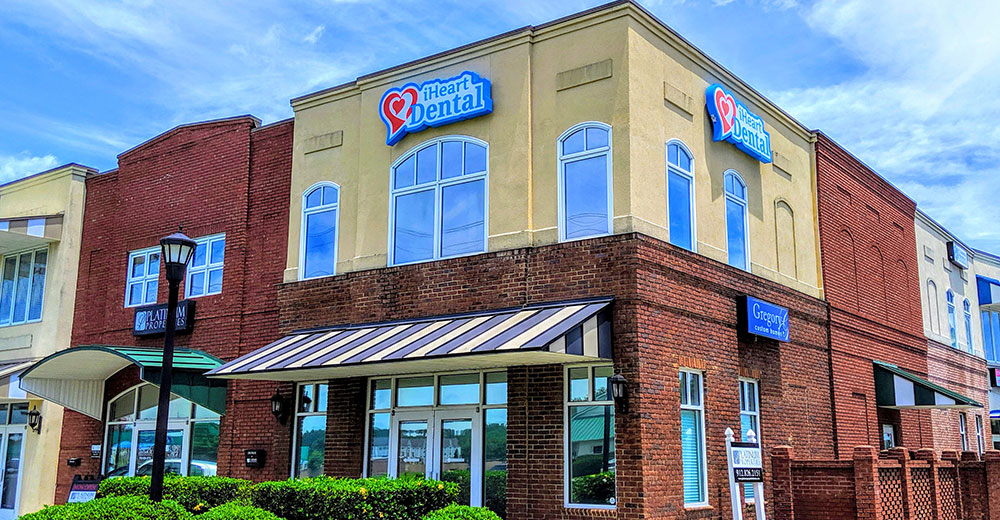 iHeart Dental Loves Our Patients!
iHeart Dental goes the extra mile to make sure you have an extraordinary visit. From remarkable customer service to a relaxing environment, our mission is making a true impact on your life and your health. We are authentic, compassionate, friendly, and everything we do is to enhance your dental experience.
Amenities
Individuals & Families are Welcome
Patients Treated with Dignity & Respect
Unparalleled Approach to Oral Health Care
Experience the iHeart Dental Difference!
A Smile is the Key to Everybody's Heart
We are dedicated to providing the highest-level dental care in a comfortable and relaxed setting while giving love, compassion, and respect for our patients and their dental needs leading to a healthier smile.
Caring for the Community
iHeart Dental is Passionate About Giving Back
iHeart Dental is proud to support Nine Line Foundation and their mission helping homeless veterans. So, for every new patient that comes into the practice, we will be supporting our veteran heroes with things like a care package including essential items such as soap, wash towels, shampoo and conditioner, and other items necessary to comfortably live in their new Tiny Homes.
The American Academy of Facial Esthetics (AAFE) is a multidisciplinary professional healthcare organization whose mission is teaching the best non-surgical and non-invasive facial injectable techniques to healthcare professionals comprised of physicians, dentists, nurses and other healthcare professionals worldwide committed to providing the best facial esthetics and facial pain treatment.