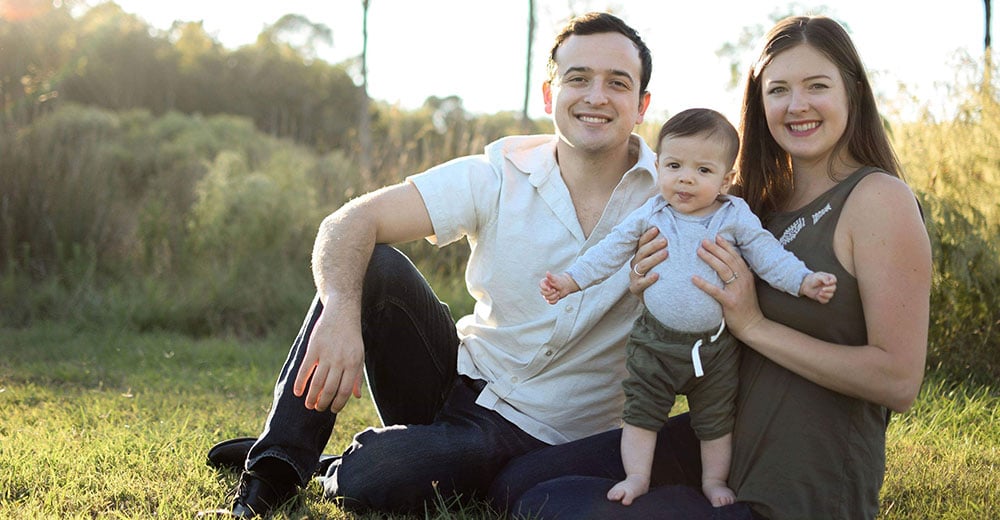 General Dentistry
Cleanings & Dental Exams
Extractions
Sealants
Mouth Guards
Night Guards & Retainers
Same Day & Emergency Appointments
Restorative Dentistry
Fillings
Crowns
Bridges
Dental Implants
Dentures & Partial Dentures
Root Canal Therapy
Cosmetic Dentistry
Porcelain Veneers
3D Printed iHeart Aligners
In-Office Teeth Whitening
State-of-the-Art Technology
Cone Beam CT Scanner
3D Printer
Digital X-Rays
Monitors in Every Room
Sedation Options
Oral Sedation
Nitrous Oxide
For Your Comfort
Earplugs
Sunglasses
Pillows
Blankets
A Smile is the Key to Everybody's Heart
We are dedicated to providing the highest-level dental care in a comfortable and relaxed setting while giving love, compassion, and respect for our patients and their dental needs leading to a healthier smile.
Everything You Need…Right Here
High-Quality, Affordable Dental Care
iHeart Dental is a full-service practice offering a complete range of dental services in one convenient location. We are in-network with many major dental insurance groups and third-party financing is available through CareCredit®. Patients without dental insurance are encouraged to join the iHeart Dental in-house discount membership plan, which provides significant discounts on dental services provided in our office. For a nominal annual fee, you can become a member of the plan – there is no waiting period, and it is available to all, no matter your age or the status of your oral health. Contact the office today to learn more. A friendly member of the iHeart Dental team is happy to answer all your questions and navigate our many payment options.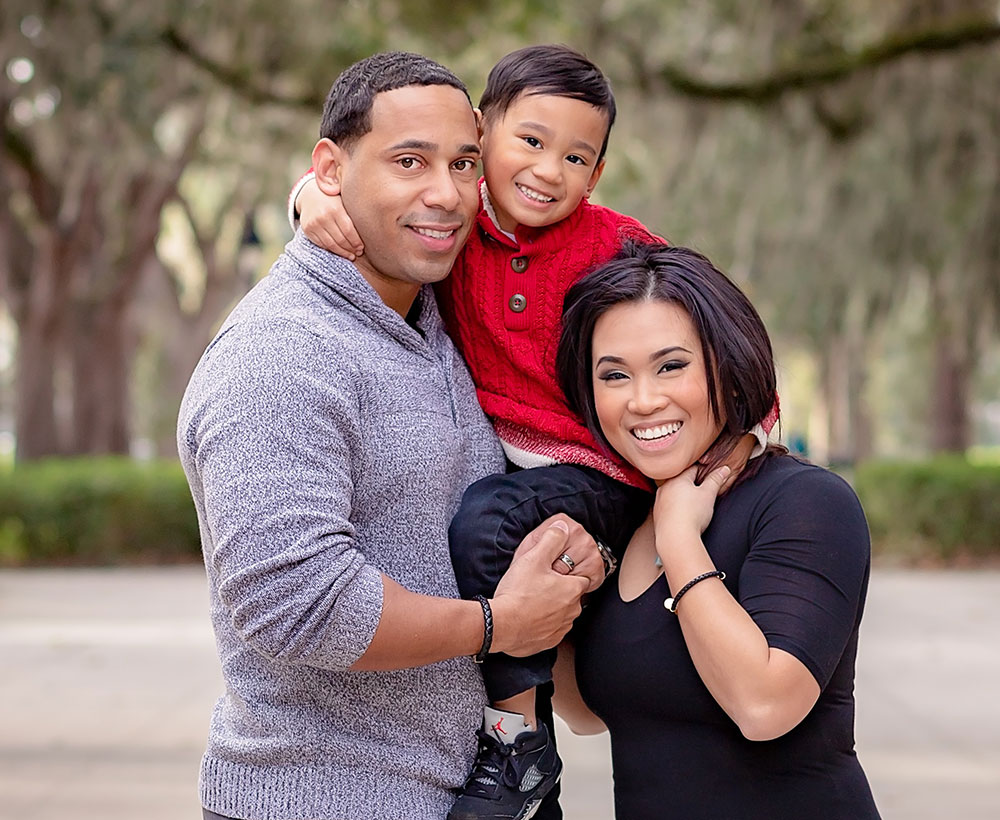 Expert Dental Exams & Teeth Cleanings in Rincon, GA
Your Smile Says a Lot About You. Shouldn't It Be Saying Something Great?
Your long-term oral health starts with regular dental checkups and teeth cleanings. These dental exams provide our dentists with the opportunity to not only remove any plague and tarter buildup that at-home solutions cannot remove, but can also allow our team to spot any decay or disease. The dentists at iHeart Dental are dedicated to helping you to preserve your smile for years to come. As an added bonus, iHeart Dental also provides affordable dental cleanings at prices that are better than many of our competitors. Schedule your next dental checkup with our team of dental experts and keep your smile looking naturally beautiful.
Your Comfort Matters to Us
At iHeart Dental, we go above and beyond for our patients. We understand that visiting the dentist for a teeth cleaning and a dental exam can cause many patients anxiety. As a result, our approach to teeth cleanings is gentle and understanding to your needs. We want our patients to not only have beautiful smiles, but also feel relaxed enough to maintain that smile.
The Importance of Regular Dental Cleanings
Good dental health is a combination of proper daily maintenance (brushing and flossing) along with regular visits for professional dental cleanings. Regular teeth cleanings and dental exams can not only help prevent long-term complications, but can also improve your smile and oral health.
What Happens When You Don't Schedule a Professional Teeth Cleaning
The consequences of not scheduling regular teeth cleanings and dental exams are no smiling matter. There are multiple complications that can occur if you do not visit you dentist regularly. One complication to not maintaining proper oral hygiene and care is cavities. Cavities are painful places on your teeth where decay has eaten through the enamel and exposed a tooth's root. Diseased, crooked or missing teeth or a misshapen jaw can also:
interfere with your speech
make chewing your food properly difficult and painful
lead to expensive corrective procedures
Another complication of poor oral health is gum disease, which can be mild in the initial stages, but lead to much more severe problems if untreated. Research has also linked periodontal disease to significant health problems, as well. Gum disease or periodontal disease may cause
loss of teeth
infections
heart complications
strokes
diabetes complications
respiratory issues.
The Benefits of Regular Teeth Cleanings and Dental Exams
There are a multitude of benefits that come from regular dental cleanings and exams. Regular checkups with your dentist can help:
Whiten Your Smile
Boost Your Overall Health
Prevent cavities
Improve bad breath
Detect early oral diseases and cancer
Our Dental Cleaning & Exams Services in Rincon, GA
The American Dental Association recommends a teeth cleaning done by a dental health professional at least every 3 to 6 months, depending on the condition of the gum health. Our dental exams and cleanings usually take about an hour to an hour and a half depending on the condition of your gums and teeth. During your checkup and teeth cleaning our team of professionals will:
Exam Your Gums and Teeth for Signs of Disease and Decay
Perform an Oral Cancer Screening
Take X-Rays
Remove Plaque and Tartar Buildup
Professionally Floss In-Between your Teeth
Provide You with an Action Plan for Any Additional Necessary Treatment
Ready to Keep Your Smile Looking Pristine?
Professional dental cleanings and exams are critical to maintaining your smile. We offer multiple affordable dental cleaning options for patients with and without dental insurance, including our iHeart Dental Savings Club for patients who do not have coverage. Call our office in Rincon, GA at (912) 499-1133 or contact us online to schedule your next dental checkup and keep your smile bright and shiny for years to come.
Professional Teeth Whitening in Rincon, GA
You'll Be Amazed at How a Brighter, Whiter Smile Can Improve Your Life
The easiest and fastest way to improve your overall appearance is to brighten your smile. Our teeth whitening treatments will help you look healthier, younger and more beautiful. You will also gain the confidence to smile more, which studies have shown can make you look more youthful than others. Whether you select our in-office or at-home dental whitening solutions, our team will have you looking your best. Schedule your consultation with our office in Rincon, GA today and discover how we can improve your life!
The Basics of Our Dental Whitening Services
Our teeth will naturally yellow, dull and discolor as we age. Smoking, chewing tobacco, and drinking cola, coffee, red wine, and tea can also cause your teeth to become discolored. When this happens, you won't be able to look your best in your day-to-day life, let alone the important moments such as weddings, graduations, first dates and job interviews. We offer customized teeth whitening treatment plans that can help you stand out and look amazing. Our treatments are the easiest and fastest way to improve your appearance.
Will Teeth Whitening Harm Your Teeth?
Our dental whitening solutions won't harm your teeth as long as you don't over-use the service and they do not affect your gums. Dental whitening treatments can actually help stop the early decay of your tooth enamel. This means that our solutions can help stop cavities before they start. There is potential, however, that it can cause increased sensitivity. However, we offer desensitizers that can help with that.
How Long Should the Results Last?
Once your teeth are bleached, they will always remain bleached. However, months to years later, your teeth may eventually regain surface stains. Our teeth cleaning services can help remove such stains. You can also whiten your teeth again for 2-3 days in a row, and they will be optimally white again.
Our Professional Teeth Whitening Services in Rincon, GA
At iHeart Dental, we will do everything we can to give you a sparkling, white smile. Dr. Seale will take the time to help you develop a customized teeth bleaching plan that is right for your smile. Our office in Rincon offers two effective ways to whiten your teeth.
In-Office Professional Teeth Whiting
Our in-office professional teeth whitening services offers you the fastest and most effective results. This procedure usually takes about two hours with our team. We will then give you customized whitening trays and gels to take home to continue your teeth bleaching every night for 30 minutes to an hour over two weeks. The initial "boost" in office allows you to see results right away and enjoy the maximum whitening benefits.
Take-Home Custom Whitening Trays & Solutions
We also offer take-home teeth bleaching solutions for patients who don't have the time for a two-hour appointment. We will provide you with custom whitening tray and solutions for at-home treatments. This option usually takes longer to start seeing results, about one week of continuous whitening. We will then have to continue the dental whitening treatments for 6-8 weeks to help ensure the results are long lasting. It will be important that you stick to this routine in order to ensure your smile can fully see the benefits of your teeth whitening treatments. This option is typically less expensive than our in-office treatments. All of our new patients are also automatically entered into a monthly drawing for these custom whitening trays and solution.
Ready to Improve Your Life?
iHeart Dental offers the best professional teeth whitening services in Rincon, GA. We not only use the latest and best techniques and technologies to make your smile shine, but we also believe in going the extra mile to ensure you have the best experience. Our goal is for our dental whitening solutions to have a true impact on your life and your health. Contact us online or call our office in Rincon, GA (912-499-1133) to discover how our whiting services can positively impact your life today!
Sedation Dentistry in Rincon, GA
Overcome Your Dental Anxiety for a Stress-Free Visit
Most patients appreciate a trip to the dentist as an opportunity to improve their oral health and brighten their smiles. Sadly, not every person can be quite so upbeat when it comes to visiting the dentist's office. Fear of the dentist (dentophobia) leads to as many as 9% to 20% of Americans choosing to avoid dental appointments. The iHeart Dental team understands that these folks need a little extra support in order to receive the care they need. Our sedation dentist, Dr. Misty M. Seale, accommodates these high-anxiety folks by ensuring our dental treatments include a custom-designed sedative component.
Our office offers two types of sedation, nitrous sedation and oral sedation dentistry. Both are able to drastically reduce if not outright eliminate, any discomfort. We still administer local anesthetic for a conscious sedation experience, but your response before, during, and after the procedure will be significantly more positive. This culminates in an overall better, anxiety-free dental experience. Contact us online or call our office in Rincon, GA (912-499-1133) today to learn more!
What Is Sedation Dentistry?
Our sedation dental care uses medication to help patients feel calmer and more relaxed during a dental procedure. An anxious, unhappy experience is not ideal for either the patient's mental state or the doctor's ability to provide excellent dental services. Nobody wants you to be uncomfortable throughout your treatment. Also, the dentist can work more efficiently when you are totally at ease. Dental sedation care is a safe and easy solution. Although some people call it "sleep dentistry," that is a bit of misnomer. You rarely actually doze off during sleep dentistry. Most of the time, you will remain awake, albeit in a happier, giddier, and more comfortable condition.
Oral Sedation Dentistry in Rincon, GA
Oral sedation uses medication in the form of a pill (or multiple pills) in order to minimize or eliminate fear and feelings of anxiety. Our sedation dentist will adjust the dosage according to your specific needs and situation. Generally, the sedative effects will range from mild to medium. This is a popular option because it requires no needles, is simple to administer, and allows for you to remain responsive while in the dentist's chair.
What Medication Is Used for Oral Sedation Dentistry?
The iHeart Dental team usually prescribes Halcion in 0.25 mg tabs for oral sedation. Typically, the dentist will prescribe you four tabs of this medication. You then fill the prescription out at the pharmacy. For most patients, Dr. Seale recommends taking one tab an hour before the dental procedure. You should then bring the rest with you to the appointment.
The effects of Halcion oral sedation can last for many hours, often beyond the duration of the procedure. In most cases, the working time of Halcion oral sedation is about 2.5 hours. This prescription in particular is great because it puts you in a sedated state (or a "twilight" state), during which time you can still respond to verbal commands. However, it also has a pleasant amnesia-type effect. This means fewer anxiety-inducing memories of your time in the office. The dentist will sometimes prescribe Xanax or Valium oral sedation in a few cases, but these are not the drugs of choice due to their inability to induce any memory loss.
Laughing Gas Dentistry in Rincon, GA
Dr. Seale is also a highly experienced laughing gas dentist. Laughing gas uses a mixture of nitrous oxide and oxygen to help patients feel more relaxed. There are a very wide range of responses to nitrous sedation, the most famous of which is laughing. However, some patients may also experience other symptoms such as crying, sleepiness, or light nausea. Our laughing gas dentist is very careful to titrate the nitrous delicately in order to create the best desired effects. A big advantage of laughing gas is that the effects come on and then leave the body very quickly. As soon as the procedure is complete, the patient can leave without extra accommodations. This means you will not need someone else to drive you to and from your dental appointment.
Is Dental Sedation Care Safe?
Our dental sedation services are completely safe, as long as the patient is healthy enough to receive it. The iHeart Dental staff will thoroughly pre-screen you in order to ensure that you are indeed in strong enough health to be sedated. This means we will evaluate your medical history and closely monitor your vital signs before determining whether to move forward with dental sedation services. We also provide consent forms if you choose an oral sedation option. The team will handle all of the administrative details and payment for treatment up front, before sedation is given. While sedated, you will remain under our careful watch the entire. At the end of a procedure that uses oral sedation, we personally escort you out via wheelchair into the care of your driver.
How Much Does It Cost to Be Sedated at The Dentist?
The costs for oral sedation and nitrous sedation will vary widely. They are generally dependent on your particular insurance coverage. Our team is happy to work with you to help identify the most affordable care options. Please do not hesitate to reach out with questions or concerns about payments beforehand.
Ready to Conquer Your Fear of the Dentist?
The iHeart Dental office houses the best sedation dentist in Rincon, GA. We prioritize your well-being and comfort from the very first conversation we have to the final steps of your procedure and recovery. Our goal is to guarantee that you are set up for a lifetime of healthy smiles. If dental anxiety is a hurdle you are struggling to overcome, iHeart Dental is here to help. Find out what our sedation dentists can do for you by calling our office in Rincon (912-499-1133) or contacting us online today!