When it comes to replacing missing teeth, dental implants are one of the most effective and best options available today. Unfortunately, not everyone is a good candidate for dental implants. This article covers dental implant placement options to help improve the look, feel, and functionality of your natural teeth. iHeart Dental is here to inform you about everything you need to know about the dental implant process.
What are Dental Implants?
Dental implants are restorations that replace the entire tooth structure from the crown to the root. It consists of a metal screw surgically implanted into the jaw to replace the tooth root and an abutment (metal connector) that connects the tooth (dental crown, denture, or dental bridges) to the implant screw.   
When Does Someone Need to Get Dental Implants?
The dental implant treatment process can have a high success rate with proper care. If you have one or more missing teeth, have adequate bone to secure the implants, or can have a bone graft and are willing to commit several months to the process, getting dental implants may be right for you. Because the titanium in the implants fuses with your jawbone, the implants won't slip, make noise or cause bone damage the way fixed bridgework or dentures might. This will offer you a better quality of life, allowing you to eat all your favorite foods, speak properly, and smile confidently.  
The implants also stimulate bone growth, which helps prevent bone resorption, maintains your bite, and prevents changes in the shape of your face. And since the materials can't decay like your teeth, you never have to worry about cavities – practice proper oral hygiene and visit your dentist every six months.   
There are several types of dental implants depending on the number of teeth that need to be replaced. Single-tooth implants are ideal if you have one tooth that needs to be replaced, but if you have a few teeth missing teeth, implant-supported bridges are typically recommended. Implant-supported dentures or all-on-X dental implants are ideal if you need a full set, or a full arch, of top or bottom replacement teeth.   
What are the Drawbacks of Getting Dental Implants?
As long as your gums are healthy and you have enough bone mass to support the implant, you should qualify for an implant. If you don't have enough bone mass, your dentist can perform a bone graft to build up the jawbone. However, there are different groups of people who should not get implants, including:   
People who drink alcohol, smoke, or chew tobacco:

Because of the harmful chemicals from alcohol, nicotine, tobacco, and smoke, not every smoker's dental implant surgery will succeed. That's because alcohol impairs the body from proper healing and cigarette smoke harms the surrounding gum tissue and bone. Tobacco and nicotine slow the healing process and prevent the bone from fusing with the implant.   

People with bad oral hygiene:

Dental implants are impervious to tooth decay, but the area surrounding the implant isn't, increasing the risk of implant failure.  

Elderly and young children:

To receive dental implants, your jawbone should be fully developed and not likely to have further growth spurts. If dental implants are placed at this age, they can inhibit further bone growth, resulting in their failure and potential oral complications. Additionally, the elderly, especially those above 85, may not be good dental implant candidates as they're more likely to have chronic illnesses and higher risk associated with any surgery.   

People with chronic illnesses:

If you have a chronic illness like osteoporosis, diabetes, or leukemia, you may not be an ideal candidate for dental implants. These illnesses can slow down the healing process after dental implant surgery.   
Schedule Your Appointment Today!  
While dental implants may not be the perfect choice for everyone, other restorative treatments can help you replace the missing teeth and restore your smile. If you live in Rincon, GA, and are missing one or more teeth, Dr. Seale and the dental team at iHeart Dental will develop a customized treatment plan for you. The best way to explore your dental implant alternatives to find a permanent solution is by contacting our dental care team. We'll examine you to determine if you're a good candidate for dental implants and talk to you about your tooth replacement options. Schedule an appointment with us today!
Misty M. Seale, DMD
Dr. Misty M. Seale, DMD, a graduate of the Medical College of Georgia, specializes in general, preventative, restorative, and cosmetic dentistry and is the proud owner of iHeart Dental. Her practice emphasizes comfort, convenience, and personalized patient care, providing a cozy environment that feels like a home away from home. Outside of her passion for dentistry, Dr. Seale enjoys spending time with her family, camping, and Jeeping.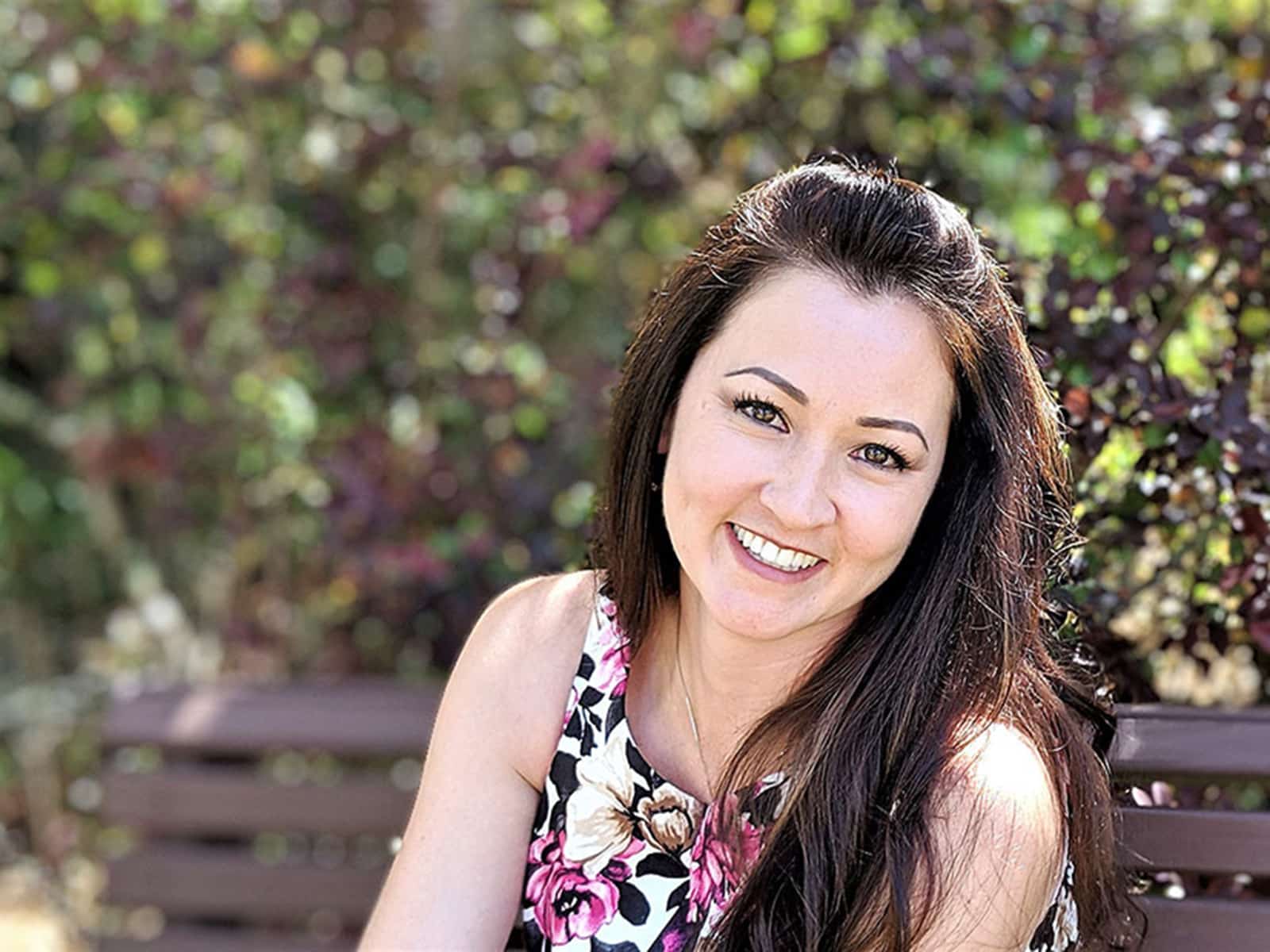 A Smile is the Key to Everybody's Heart
We are dedicated to providing the highest-level dental care in a comfortable and relaxed setting while giving love, compassion, and respect for our patients and their dental needs leading to a healthier smile.