Dental implants are a long-term replacement for missing adult teeth that could be lost due to tooth decay, trauma, or medical conditions. Implants can replace just one tooth or every tooth in your mouth. During the procedure, a titanium screw is surgically placed into your jawbone to replace the tooth roots, then a crown or artificial tooth is attached to the implant. 
When implants work as they are supposed to, they are better than dentures or bridges – implants are firm, sturdy, and permanent, and they look, feel and function like your natural teeth. Furthermore, they're the only tooth replacement option that helps stimulate bone growth and prevent bone loss. If you want dental implant services, iHeart Dental, located in Rincon, GA, is a great choice.
Potential Surgical Complications
Dental implants have a high success rate of over 95%, but like any surgical procedure, complications can occur after surgery. Here are some potential surgical complications:  
Failure of osseointegration:

This is when the implant fails to fuse with the surrounding bone. This means the implant won't be secure enough to hold the crown in place and can fall on its own. An implant may fail to osseointegrate for several reasons, such as smoking, infection, bone loss due to aging, poor oral hygiene, and gum disease.  

Improper placement:

If an inexperienced oral surgeon carries out your implant surgery, there may be a problem with the location or angle of the implant. Improper placement can result in the implant not fusing with bone properly, becoming loose, or being too close to the adjacent teeth causing pain and discomfort.  
Protrusion into sinus cavity/sinus damage:

Because your upper jaw is directly under your nasal sinuses, implants used to replace missing teeth on the upper jaw can potentially protrude into the sinus cavity leading to discomfort or possible infection.  
Potential Concerns After Dental Implant Surgery
Here are some potential concerns to look out for after the dental implant procedure and the healing process:  
Loose implant:

Injury to the area surrounding a

dental implant

, insufficient bone support, and improper placement may cause your implant to become loose.   

Infection/poor healing:

This tends to occur shortly after the implant surgery. The easiest way to avoid infection and ensure your implant site heals properly is to carefully follow your post-operative instructions, clean the surgical site as instructed, and contact the doctor immediately if you notice warning signs of infection, including swelling, inflammation, and fever.   

Bleeding:

It's normal to bleed after dental implant surgery, and slight blood oozing at the implant site can last up to 72 hours. However, prolonged or excessive bleeding at the implant site could be signs of inflammatory conditions such as mucositis or peri-implantitis. Prompt treatment is necessary to prevent implant failure.  

Micro-movement:

This can occur when a dental implant lacks stability due to overloading. Performing an immediate tooth replacement after implantation requires fewer doctor visits, but it can also put extra stress on the implant resulting in micro-movements.  

Allergic reaction:

You may develop a reaction if you're allergic to titanium alloy, a metal in some dental implants. Symptoms of an allergy include swelling, loss of taste, and perhaps a tingling sensation. If you have a titanium allergy, you'll need an implant that contains a different material.  

Nerve damage:

This is a rare problem, but occasionally the nerves surrounding the implant can get damaged, resulting in numbness or tingling in the tongue, lips, gums, or face. Nerve damage requires immediate attention, so visit your dentist as soon as possible. 

Healing Process:

The recovery process for the dental procedure takes about two weeks for most patients to heal. As the bone continues to bond with the jaw bone over the next 3-6 months, patients will see further improvement in the healing process.
Warning Signs of Complications  
Difficulty chewing  

Gum inflammation  

Gum recession  

Increased swelling  

Loosening of an implant or a replaced tooth  

Severe pain or discomfort 
Experienced Dental Implant Surgeon at iHeart Dental
At iHeart Dental, our dentist, Dr. Seale, is highly experienced and skilled with dental implants. We carefully plan every dental implant surgery to identify issues that could interfere with an implant and ensure a good outcome. If you're in Rincon, GA, and have concerns about an implant or are looking to get dental implants, schedule an appointment with us.
Misty M. Seale, DMD
Dr. Misty M. Seale, DMD, a graduate of the Medical College of Georgia, specializes in general, preventative, restorative, and cosmetic dentistry and is the proud owner of iHeart Dental. Her practice emphasizes comfort, convenience, and personalized patient care, providing a cozy environment that feels like a home away from home. Outside of her passion for dentistry, Dr. Seale enjoys spending time with her family, camping, and Jeeping.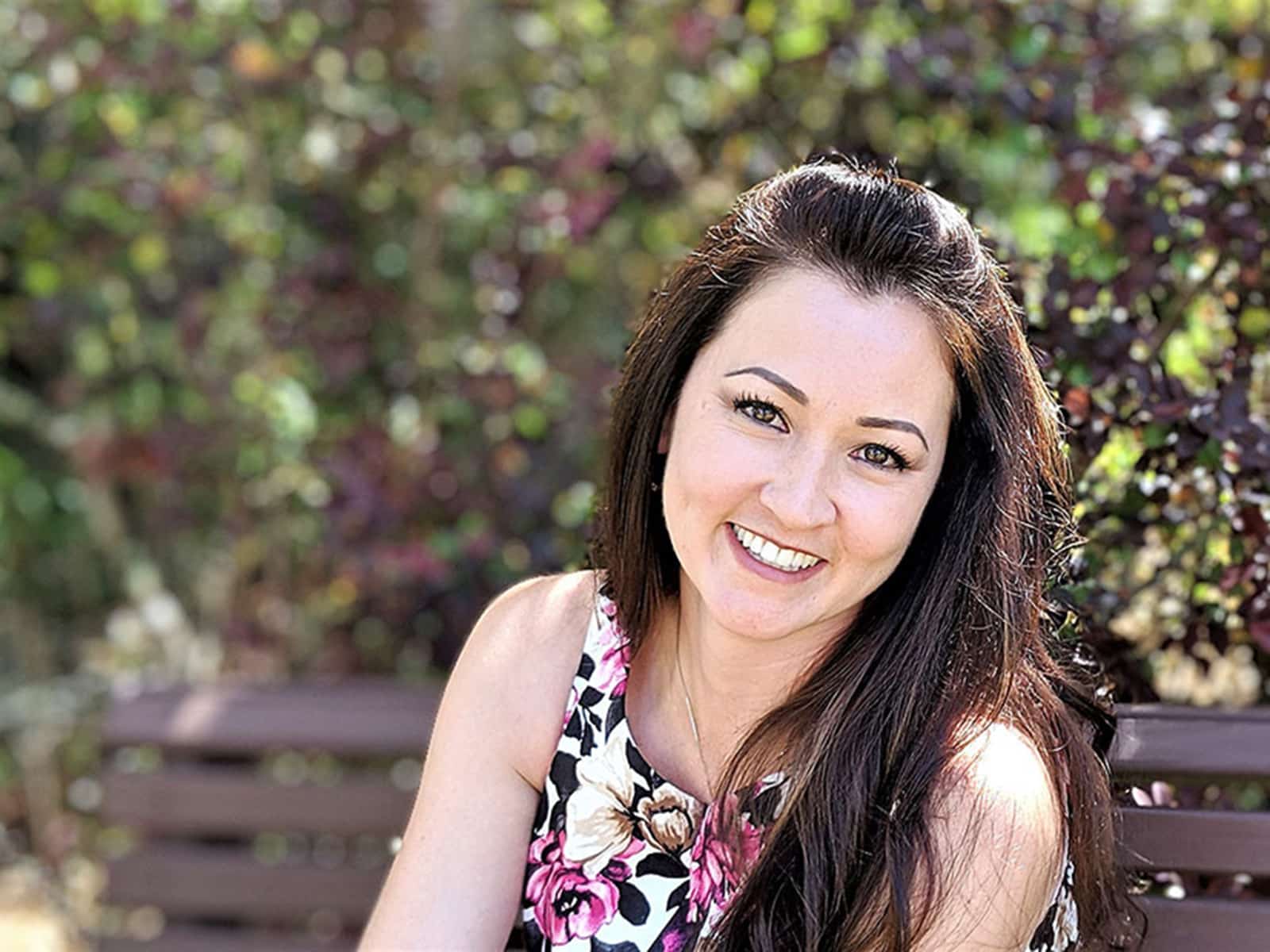 A Smile is the Key to Everybody's Heart
We are dedicated to providing the highest-level dental care in a comfortable and relaxed setting while giving love, compassion, and respect for our patients and their dental needs leading to a healthier smile.