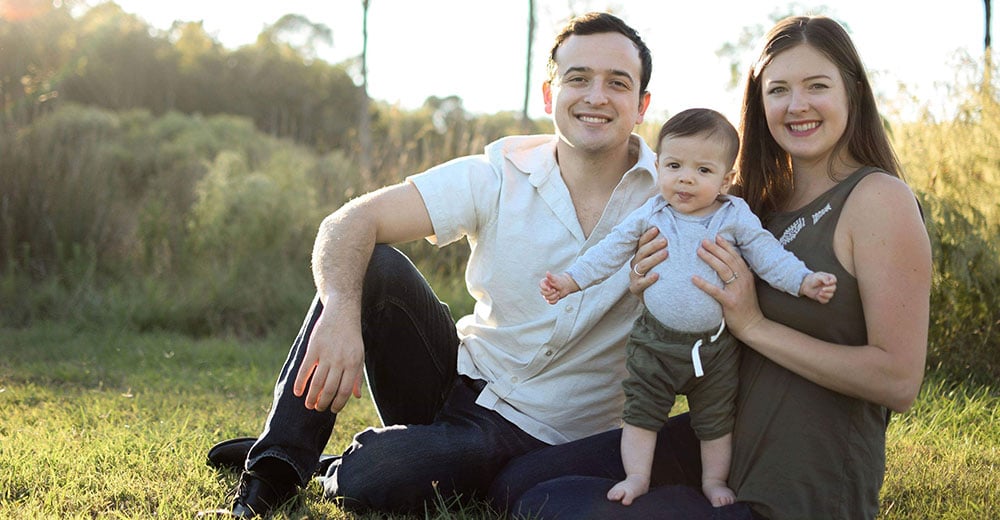 General Dentistry
Cleanings & Dental Exams
Extractions
Sealants
Mouth Guards
Night Guards & Retainers
Same Day & Emergency Appointments
Restorative Dentistry
Fillings
Crowns
Bridges
Dental Implants
Dentures & Partial Dentures
Root Canal Therapy
Cosmetic Dentistry
Porcelain Veneers
3D Printed iHeart Aligners
In-Office Teeth Whitening
State-of-the-Art Technology
Cone Beam CT Scanner
3D Printer
Digital X-Rays
Monitors in Every Room
Sedation Options
Oral Sedation
Nitrous Oxide
For Your Comfort
Earplugs
Sunglasses
Pillows
Blankets
A Smile is the Key to Everybody's Heart
We are dedicated to providing the highest-level dental care in a comfortable and relaxed setting while giving love, compassion, and respect for our patients and their dental needs leading to a healthier smile.
Everything You Need…Right Here
High-Quality, Affordable Dental Care
iHeart Dental is a full-service practice offering a complete range of dental services in one convenient location. We are in-network with many major dental insurance groups and third-party financing is available through CareCredit®. Patients without dental insurance are encouraged to join the iHeart Dental in-house discount membership plan, which provides significant discounts on dental services provided in our office. For a nominal annual fee, you can become a member of the plan – there is no waiting period, and it is available to all, no matter your age or the status of your oral health. Contact the office today to learn more. A friendly member of the iHeart Dental team is happy to answer all your questions and navigate our many payment options.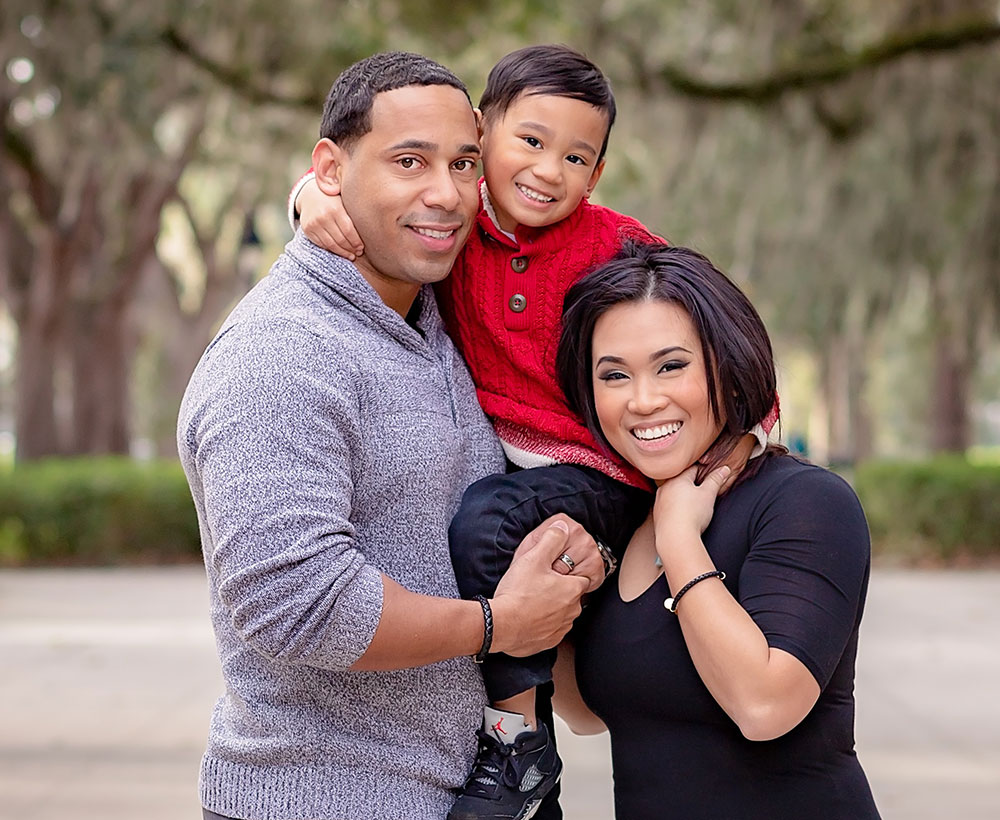 Expert Dental Exams & Teeth Cleanings in Rincon, GA
Your Smile Says a Lot About You. Shouldn't It Be Saying Something Great?
Your long-term oral health starts with regular dental checkups and teeth cleanings. These dental exams provide our dentists with the opportunity to not only remove any plague and tarter buildup that at-home solutions cannot remove, but can also allow our team to spot any decay or disease. The dentists at iHeart Dental are dedicated to helping you to preserve your smile for years to come. As an added bonus, iHeart Dental also provides affordable dental cleanings at prices that are better than many of our competitors. Schedule your next dental checkup with our team of dental experts and keep your smile looking naturally beautiful.
Your Comfort Matters to Us
At iHeart Dental, we go above and beyond for our patients. We understand that visiting the dentist for a teeth cleaning and a dental exam can cause many patients anxiety. As a result, our approach to teeth cleanings is gentle and understanding to your needs. We want our patients to not only have beautiful smiles, but also feel relaxed enough to maintain that smile.
The Importance of Regular Dental Cleanings
Good dental health is a combination of proper daily maintenance (brushing and flossing) along with regular visits for professional dental cleanings. Regular teeth cleanings and dental exams can not only help prevent long-term complications, but can also improve your smile and oral health.
What Happens When You Don't Schedule a Professional Teeth Cleaning
The consequences of not scheduling regular teeth cleanings and dental exams are no smiling matter. There are multiple complications that can occur if you do not visit you dentist regularly. One complication to not maintaining proper oral hygiene and care is cavities. Cavities are painful places on your teeth where decay has eaten through the enamel and exposed a tooth's root. Diseased, crooked or missing teeth or a misshapen jaw can also:
interfere with your speech
make chewing your food properly difficult and painful
lead to expensive corrective procedures
Another complication of poor oral health is gum disease, which can be mild in the initial stages, but lead to much more severe problems if untreated. Research has also linked periodontal disease to significant health problems, as well. Gum disease or periodontal disease may cause
loss of teeth
infections
heart complications
strokes
diabetes complications
respiratory issues.
The Benefits of Regular Teeth Cleanings and Dental Exams
There are a multitude of benefits that come from regular dental cleanings and exams. Regular checkups with your dentist can help:
Whiten Your Smile
Boost Your Overall Health
Prevent cavities
Improve bad breath
Detect early oral diseases and cancer
Our Dental Cleaning & Exams Services in Rincon, GA
The American Dental Association recommends a teeth cleaning done by a dental health professional at least every 3 to 6 months, depending on the condition of the gum health. Our dental exams and cleanings usually take about an hour to an hour and a half depending on the condition of your gums and teeth. During your checkup and teeth cleaning our team of professionals will:
Exam Your Gums and Teeth for Signs of Disease and Decay
Perform an Oral Cancer Screening
Take X-Rays
Remove Plaque and Tartar Buildup
Professionally Floss In-Between your Teeth
Provide You with an Action Plan for Any Additional Necessary Treatment
Ready to Keep Your Smile Looking Pristine?
Professional dental cleanings and exams are critical to maintaining your smile. We offer multiple affordable dental cleaning options for patients with and without dental insurance, including our iHeart Dental Savings Club for patients who do not have coverage. Call our office in Rincon, GA at (912) 499-1133 or contact us online to schedule your next dental checkup and keep your smile bright and shiny for years to come.
Affordable Emergency Dentist in Rincon, GA
Stop the pain and restore your smile
We understand that dental emergencies can be painful, scary, and stressful. iHeart Dental is here to help. Our team of experts are ready to provide a variety of emergency dental services including oral surgeries, often the same day you contact us. Our affordable emergency dentists will help restore your smile and provide you with a calming and comfortable environment to relieve your pain. If you experience a dental emergency, call our 24/7 emergency line at (912) 499-1133 to schedule your urgent care appointment.
Need Emergency Dental Care?
What are dental emergencies?
A dental emergency occurs when a patient requires immediate care in order to minimize their risk of serious medical complications or prevent long term dental complications. Signs that you require emergency care include: damage to your tooth, intense pain, redness or swelling of the jaw, and swollen or bleeding gums. If you need an emergency dentist, call our 24/7 emergency line and, if needed, take an over the counter pain reliever. Clove Oil has also been shown to alleviate pain when rubbed onto an aching tooth, and is a safe and natural remedy for those over the age of 2 years old, but please follow up with our dentists if your pain continues or worsens.
Examples of oral health issues that require emergency dental care include:
Abscesses
Swelling of the Gums, Mouth, or Jaw
Broken Teeth
Dental Trauma
Tooth Expulsion/Extraction
Pains in Your Mouth
Toothaches
Broken Dental Prosthetics
Experience the iHeart Difference
iHeart Dental is here to make your dental emergency as painless and as comfortable as possible. We have a dedicated 24/7 emergency dentist phone number allowing our patients to reach us any time because we understand that dental emergencies can happen at any time. Our emergency dentists and oral surgeons are trained to handle a variety of issues and provide you with fast, soothing treatments. With iHeart Dental you can relax knowing that your smile repairs are being handled by the best emergency dental care team in Rincon, GA.
Our Emergency Dental Services in Rincon, GA
If you need emergency dental care, it is crucial that you schedule an appointment with our dentists as soon as possible. The earlier our emergency dentists are able to resolve the emergency, the more likely they will be able to fully restore your smile. Our Rincon emergency dental care services include:
Emergency Dental Exam
Root Canal Treatments
Restore or Replace Crowns, Veneers, Dentures, and Bridges
Repair Chips, Fractures, and Cracks in Your Teeth
Oral Infection Treatments
Tooth Replacements
Emergency Tooth Extractions
Ready to Restore Your Smile?
Whether you experience dental trauma or your emergency is the result of gradual tooth decay, our emergency dentists are here to help you relieve the pain and restore your smile. Our team is dedicated to providing you with emergency dental services that not only restore your smile, but are also quickly relieves your pain.
Call our dedicated 24/7 emergency dental care phone number at (912) 499-1133 to schedule your emergency appointment at iHeart Dental in Rincon today.
Need Emergency Dental Care?
Enhancing Smiles Through Cosmetic Dentistry in Rincon, GA
We Craft Smiles that Patients Look Forward to Showing Off
Cosmetic Dentistry is different than regular dental work because it is both an art and a science. iHeart Dental has become one of the leading cosmetic dentists in Rincon, GA because we are able to combine our advanced dental techniques and technologies with the skills of an artist. From small imperfections to complete smile makeovers, our team has the skills and experience to craft a healthier, more beautiful smile for you. Contact us online or call our office in Rincon, GA at 912-499-1133 to schedule your consultation today!
What Makes Dr. Seale the Best Cosmetic Dentist in Rincon, GA?
Dr. Seale believes that your smile should be a work of art. Many dental professionals will only consider the technical side of improving your smile. This can cause them to perform cosmetic dental work that doesn't quite create that perfect smile of your dreams. Our cosmetic dentist, Dr. Seale, is able to marry both the artsy and technical side of dental care. By combining her years of experience as a scientist and doctor with her music and art background, she has developed an eye for esthetics and symmetry. Working with you, Dr. Seale can shape your smile into a truly beautiful work of art.
The Benefits of iHeart Dental's Cosmetic Dental care
Your smile is the first thing many people notice about you. Whether you're going to a wedding, graduation, first dates, job interviews, or other social and professional situations, shouldn't you do everything you can to make a great impression? Our cosmetic dental care helps correct any imperfections, so you can have the confidence to smile more. Our cosmetic dentistry patients have reported improved: 
Self-Worth
Self-Respect
Self-Esteem
Self-Confidence
Our cosmetic dentistry also aims to help improve your speech and your bite, as well as reduce any pain your teeth might be causing you. Undergoing cosmetic dental work now could also prevent further oral health complications down the road, which saves you money in the long-term. You don't have to live with these issues. Our team is ready to help you discover all the benefits that a healthy, beautiful smile has to offer.
Our Cosmetic Dental Care Services in Rincon, GA 
Our cosmetic dentist, Dr. Seale, and her team of dental professionals wants to do what's best for you and your smile. We begin every cosmetic journey with a consultation at our office in Rincon, GA. We want this to be a comfortable, no pressure partnership between you and our team as we work to design your ideal smile. We understand that it is often an emotional journey to get you to this place, which is why we believe in a kind, caring, and supportive approach to cosmetic dental care.
We offer a full range of cosmetic dentistry solutions designed to improve the shape, size, proportion, color, and alignment of your teeth. Using our artistic skills and state-of-the-art technologies, we can fix the imperfections in your smile. Our comprehensive cosmetic dentistry services include:
Full Mouth Reconstructions
iHeart 3D Printed Aligners
Porcelain Veneers and Dentures
Dental Implants
Teeth whitening
Discover what we can do for your smile when we combine the skills of an artist with the knowledge and abilities of a professional cosmetic dentist.
Ready for a Healthier, More Beautiful Smile?
By combining the science of dentistry with artistic vision, iHeart Dental has become the best cosmetic dentist in Rincon, GA. We will work with you to fix the imperfections in your teeth and give you the confidence to smile more. Discover what we can do for your smile today by contacting us online or calling our office in Rincon, GA at 912-499-1133 today!