Everyone wants a bright smile, but as we age, it's natural for our teeth to lose their white sparkle. Fortunately, it is possible to whiten your teeth, although how white depends on the treatment used. At iHeart Dental, we have teeth whitening treatments guaranteed to give you back your beautiful, sparkling smile. Schedule your consultation with our office today and discover solutions that work for you.
What Causes Teeth To Become Yellow?
Lifestyle and diet can turn your teeth yellow over time. Discoloration and yellowing can occur on the teeth of adults and children, and there can be many causes. Maintaining your oral health is essential to combating the yellowing of teeth, and it's important to consult your dentist to determine the best treatment plan for you. Contributors to stained teeth are categorized into extrinsic, intrinsic, and age-related. 
Extrinsic:

Extrinsic causes include anything that affects the enamel, or the outermost layer, of your teeth. These can be tobacco products, wine, coffee, and sodas. Staining from these products and many more cause your teeth to become discolored over time. Watching what you eat and drink can help decrease the amount of yellowing that occurs on your teeth.

Intrinsic:

Unlike extrinsic discoloration, intrinsic discoloration is caused by something within the tooth. Medications like antihistamines, hypertension drugs, and antipsychotics are often the reason for yellowing or discoloration. Still, other causes include dental caries, pulp necrosis, and trauma. 
Age-Related: This type of discoloration usually happens later on in life. As the tooth's outer enamel wears down, dentin, a yellow-colored tissue, begins to show. This process can make your teeth look yellow or grey over time. 
What Foods and Drinks Should I Avoid To Maintain White Teeth?
Certain foods help eliminate plaque buildup while you chew, like raw fruits and vegetables that crunch. Pineapples contain bromelain, an enzyme found to reduce teeth stains. Avoiding dark berries and drinks like coffee, soda, and red wine can help too. However, brushing your teeth and maintaining proper oral hygiene are essential regardless of the foods and drinks you consume. 
What you eat and drink directly affects the color and quality of your teeth. When you opt for foods and drinks that give your body the nutrients it needs to keep your teeth healthy, you're more likely to keep your teeth whiter. 
What Are the Pros of Teeth Whitening?
Teeth whitening treatment can fix yellow stains on your teeth, and iHeart Dental offers solutions to whiten teeth for an effectively brighter smile.
There are many types of whitening treatments. They are typically over-the-counter (OTC) whiteners, in-office bleaching procedures, and dentist-supplied products for at-home use. Whiteners contain a bleaching agent, which breaks up tooth stains and makes the tooth's color less concentrated, resulting in a whiter appearance. 
At-home treatments, or OTC treatments, can brighten teeth. Still, it's important to remember that these solutions often have a 'one size fits all' approach. They do not contain professional-grade whitening products. These treatments also do not treat each tooth with precision, which can lead to uneven or unsatisfactory results. 
In-office whitening solutions are always faster, more efficient, and show immediate results. At iHeart Dental, our whitening treatments are customized to you so that each tooth is treated carefully. Our treatments use professional products with potent formulas to help your teeth shine. Plus, in-office whitening solutions help you achieve a whiter smile without the wait or gum staining, which is often a problem with at-home products. 
How Long Does It Take Yellow Teeth To Turn White?
If you opt for at-home products like dentist-recommended whitening toothpaste and brush twice daily, results can be seen in two to six weeks. There are many types of whitening toothpaste, and their effects can vary. Charcoal toothpaste with baking soda is two ingredients in toothpaste that can help improve the appearance of your teeth. Certified whitening mouthwash usually takes three months to produce whiter teeth. And results from whitening strips, the most famous at-home option, last up to six months. All of these at-home options work best on extrinsic stains. 
For immediate results and intrinsic, deeper staining, schedule an appointment with iHeart Dental today, and our in-office whitening treatments will brighten your smile in no time. However, though whitening treatments are often essential for achieving whiter teeth, it's crucial to maintain good oral hygiene to prevent the progression of yellowing teeth. Brush twice a day and floss every day.
What Other Cosmetic Services are Available at iHeart Dental?
At iHeart Dental, we will do everything possible to give you a dazzling, white smile. Our team develops custom treatment plans that work for our patient's unique goals. We also offer several other cosmetic dentistry services: 
Crowns

Bridges

3D Printed iHeart Aligners

In-Office Teeth Whitening
Our in-office treatment promises the fastest and most effective results, and the procedure usually takes about two hours. Afterward, we'll give you custom whitening trays and gels to take home to continue your teeth bleaching for two weeks.
Our take-home solutions are also an option for those who don't have two hours to spare. We'll provide a custom whitening tray and solutions for treating your yellow teeth at home. This option starts to see results in one week and takes about six to eight weeks to ensure long-lasting results. It is also typically less expensive than our in-office treatments. 
Achieving Whiter Teeth with iHeart Dental
Exploring your treatment options with us at iHeart Dental is an essential step in maintaining a good oral health routine. Whether you have intrinsic or extrinsic stains on your teeth, we want to give you the best results. Through regular dental checkups, along with teeth whitening treatment, you will see a significant improvement in your smile. Our Rincon, GA, office has everything you need to start smiling brighter than ever. Schedule an appointment today, and discover whiter, brighter teeth.
Misty M. Seale, DMD
Dr. Misty M. Seale, DMD, a graduate of the Medical College of Georgia, specializes in general, preventative, restorative, and cosmetic dentistry and is the proud owner of iHeart Dental. Her practice emphasizes comfort, convenience, and personalized patient care, providing a cozy environment that feels like a home away from home. Outside of her passion for dentistry, Dr. Seale enjoys spending time with her family, camping, and Jeeping.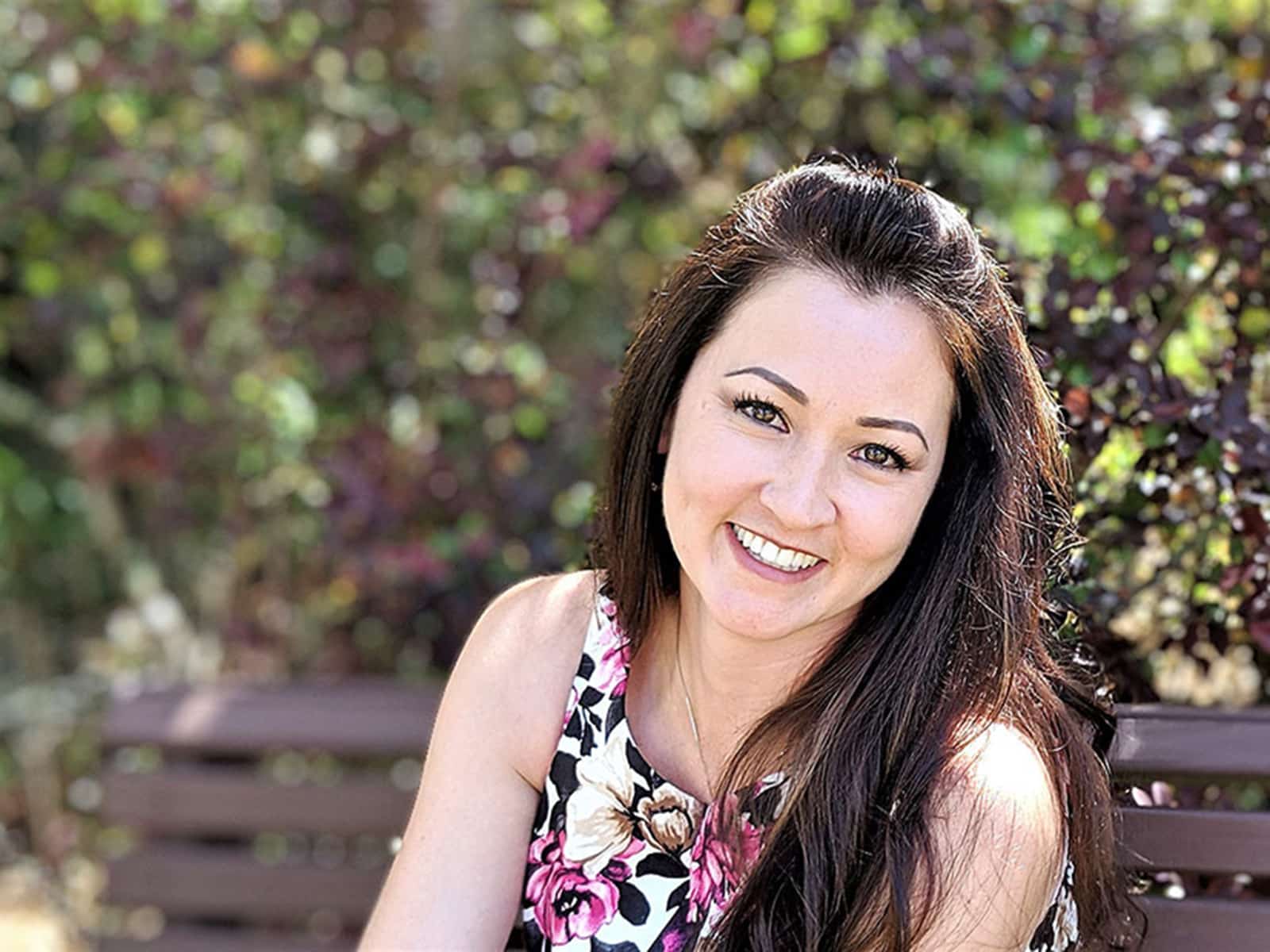 A Smile is the Key to Everybody's Heart
We are dedicated to providing the highest-level dental care in a comfortable and relaxed setting while giving love, compassion, and respect for our patients and their dental needs leading to a healthier smile.